Kvietimas į "Ice Cup 2015", Pernu, Estijoje
19.11.2014, LKVL
The Ice Cup tournament will be held on 21-22 February in Pärnu.
We have special offers for accommodation. Upon registration, we ask you to send the team's name, presumed amount of competitors and the names and ages of the competitors.
The tournament will be divided by age groups.
The registration must be completed by 11th January 2015.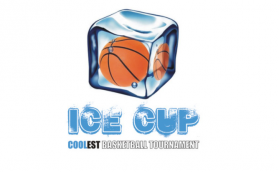 Special offers for accommodation:
SPA's:
Spa TERVIS
www.spatervis.ee
1.-2. Building: TWN room 53 EUR
3. Building TWN room 63 EUR
Price with breakfast and spa
HEDON spa
www.hedonspa.com
Standard single room 68 €
Standard dbl room 77 €
Superior single room 80 €
Superior dbl room 89 €
Dbl in the old part of the building 71 €
Suit in the old part of the building 113 €
Suit (2+2) 158 €
Price with breakfast
Spa VIIKING
www.viiking.ee
economy single room 42 eur
standart single room 46 eur
economy dbl room 45 eur
standart dbl room 52 eur
extra bed to the child 24 eur
Price with breakfast, gym and spa
Spa STRAND
www.strand.ee
Single room 52€/öö
Dbl room 55€ /öö
Price with breakfast, spa and Suggar Night Club ticket
HOTELS:
Hotel WESSET
www.wesset.ee
Dbl room 54 €
Single room 42 €
(With breakfast)
RANNAHOTELL
www.rannahotell.ee
Dbl room 45€
Triple room 70€
Suit for 2 person 75€
(With breakfast)
Hotel ASTRA
www.astra.ee
Twin room 39 €,
Single room 36 €
Extra bed 19 €
Hotel Legend
www.legend.ee
Single room 33€
Dbl room 44€
(With breakfast)
Hotel WASA
www.wasa.ee
Single room 30 €
Dbl room 40€
Triple room 60 €
(With breakfast)
Pärnu Yaht Club
www.jahtklubi.ee
Single room 35 €
Twin/dbl room 47 €
Extra bed 22 €
(With breakfast)
Ammende Villa
www.ammende.ee
Delux room 112,50 €
(With breakfast)
With best regards,
Piret Hallik-Sass
Pille Tali
Mait Käbin